Kingdom of Friese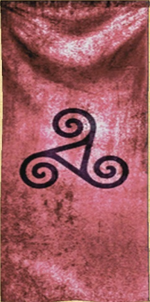 The Kingdom of Friese is one of the 21 factions in Viking Conquest located in the region known as Friese, in the South-Eastern part of the map.
It's the only faction which has the Frisian culture. It's is one of the smaller factions in the game. The kingdom is a vassal kingdom of the kingdom Kingdom of Danmark, controlled by a puppet king. Before the Vikings ruled the kingdom, it was controlled by the Franks.
Territory
Edit
It's only town, Dorestad, is the capital of the Kingdom of Friese.
This kingdom has two forts, Kennemer and Vles Inge.
It has five villages.
Wikipedia has an article on this subject at:
Frisia