King Burelek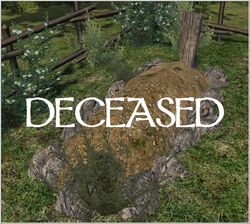 King Burelek was the previous ruler of the Kingdom of Vaegirs before King Yaroglek. He was the brother of Prince Valdym the Bastard's father, the king of the Vaegirs before him. King Burelek was the father of King Yaroglek, making Prince Valdym and Yaroglek cousins. King Burelek accused Prince Valdym's mother of adultery and had her executed and eventually declared the prince a bastard and proclaimed himself king. He died soon after.
Ad blocker interference detected!
Wikia is a free-to-use site that makes money from advertising. We have a modified experience for viewers using ad blockers

Wikia is not accessible if you've made further modifications. Remove the custom ad blocker rule(s) and the page will load as expected.