Jelkala

Type

Kingdom

Ladders

Port

No
Jelkala is a town and the capital city of the Kingdom of Rhodoks. Its initial lord is King Graveth.
Territory
Edit
Mount&Blade
Edit
Its villages are Dirigsene and Serindiar.
Its villages are Buvran, Chelez, and Ruldi.
Besieging Jelkala requires the building of ladders.
Tournaments
Edit
Equipment used for tournaments:
Mount&Blade
Edit
Sword & Shield
Crossbow & Bolts, Sword
Lance & Shield
Bow & Arrows
Horse (Possible)
Lance & Shield
Bow & Arrows, Dagger
Crossbow & Bolts, Sword
Sword & Shield
Heavy Sword
Horse (Possible)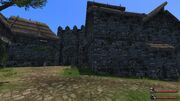 Jelkala buys Iron for a good price and sells Velvet and Dyes cheaply.
Jelkala produces: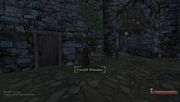 The Guild Master for Jelkala is located directly behind and to the left of the player when 'Take a walk around the streets' is selected.
Pieces of the Strange set are located here in Warband, but the chest can only be found by using Editing mode.
Ad blocker interference detected!
Wikia is a free-to-use site that makes money from advertising. We have a modified experience for viewers using ad blockers

Wikia is not accessible if you've made further modifications. Remove the custom ad blocker rule(s) and the page will load as expected.