Petro Doroshenko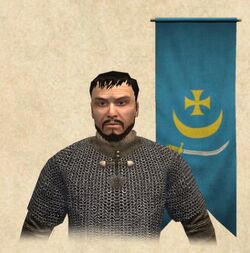 Colonel Petro Doroshenko is initially a vassal of the Cossack Hetmanate.
He begins the game as lord of Cherkassy. He has a unique retinue of Rank Cossacks.
He is based on a real-life Cossack poltical and military leader who joined the Khymelnytsky Uprising in 1648 and would go on to become a hetman and a Russian voyevoda. He lived from 1627 - 1668.