Ivan Sirko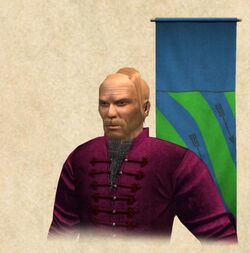 Colonel Ivan Sirko is initially a vassal of the Cossack Hetmanate.
He is based on a real-life Cossack military leader who lived from 1610 - 1680. He fought alongside Prince Aleksei Trubetskoi, another figure who inspired a character from With Fire & Sword, in a battle against the Crimean Khanate. 
Wikipedia has an article on this subject at:
Ivan Sirko
Ad blocker interference detected!
Wikia is a free-to-use site that makes money from advertising. We have a modified experience for viewers using ad blockers

Wikia is not accessible if you've made further modifications. Remove the custom ad blocker rule(s) and the page will load as expected.